Before you determine how to arrange your small bedroom, think about how you want to use your space. For example, if you plan to spend most of your time in there sleeping, you may want to go with a larger bed to support your bedroom as a place for rest. In contrast, if you need your bedroom to act as an at-home office, you may need to map out a specific section of the room to devote to a workspace. This is important, as it gives you ideas on how to best arrange your room based on what uses you want to get out of it.
2. Choose the Right Bed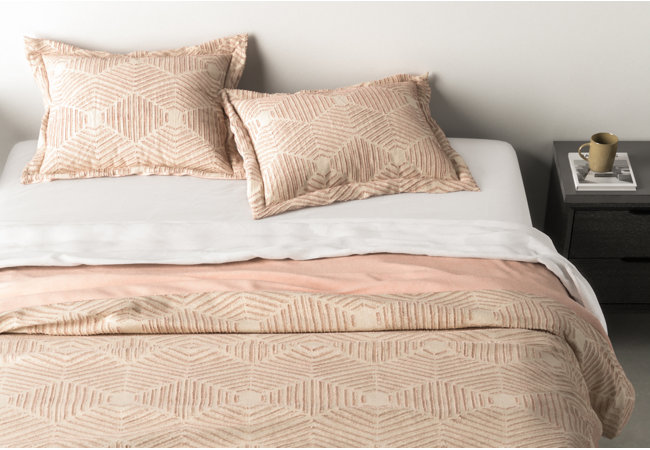 Choosing the right bed is an essential step when arranging your small bedroom. Consider going with a bed frame without a headboard and footboard to maximize wall space for shelving or artwork. You can also leave the space bare to enhance the open feeling of the room. Similarly, beds without footboards allow you to easily maneuver throughout your room without worrying about catching yourself on the bed frame edges. This also entertains the idea of a large, open bedroom.
When deciding on the right type of bed for your small bedroom, size is also important. The bed size you go with determines how much space you have for other furniture items and decor. Single and double-size beds work well when you want to maximize your sleeping space with room to spare. However, small single-size beds are the best space-saving option.
Tip: If you do decide to go with a small single-size bed for your small bedroom, you can use throw pillows to create the ultimate sofa-lounge space.
3. Invest in Small-Space Furniture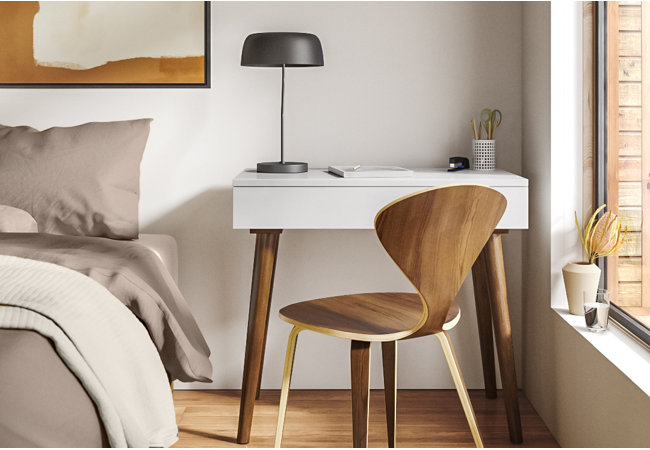 Make arranging your small bedroom easy by looking for furniture specifically designed to accommodate small spaces in size, design, and functionality. A compact desk, accent chair or end table can make all the difference in creating space and fulfilling your needs.
4. Focus on the Arrangement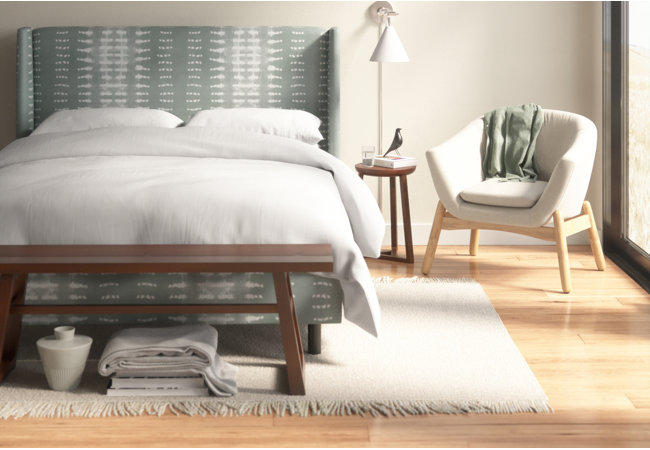 Once you pick out your furniture, there are a few arrangements that can maximise your space. The first is the centre method, where you place your bed against the wall leaving equal space on either side for the placement of a night stand, dresser, accent chair or desk. Place an area rug beneath the bed to complement your room aesthetic and provide added comfort when getting out of bed in the morning.
The second method involves arranging your bed so that one side rests against the wall. This works well if you want to maximize open space for a night stand or a desk on the opposite side. For extra comfort, lay out an area rug to cover open floor space.
To make your small bedroom feel even more spacious, keep your bed against the wall and remove the nightstand. You can replace it with a small end table or stool. With the extra space, you can add a dresser and a full-length mirror to open the room up.
Tips for Making Your Bedroom Feel Bigger
1. Declutter Your Small Bedroom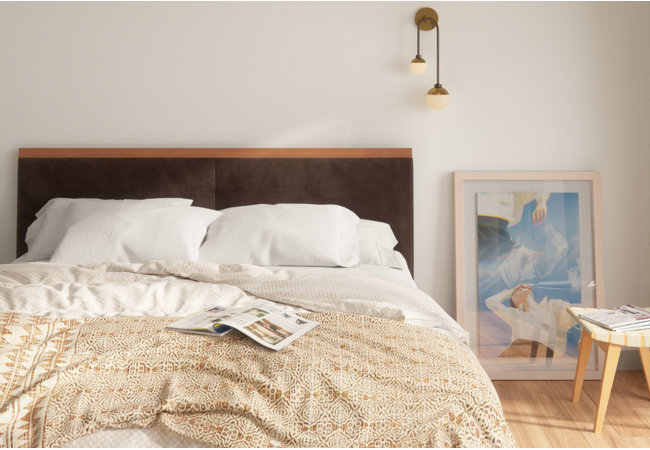 Reducing clutter is key when deciding how to arrange a small bedroom. This means freeing your space of big, bulky furniture pieces or decor items that make your room feel small and less functional.
Tip: Start by removing as much furniture and decor as you can. Doing this helps you reenvision your room and decide whether certain items still work when moved to the right places. For example, a large dresser right next to the window may block natural light and give the room a 'closed off' feel, but the same dresser against the opposite wall opens window space for optimum light.
2. Make Use of Mirrors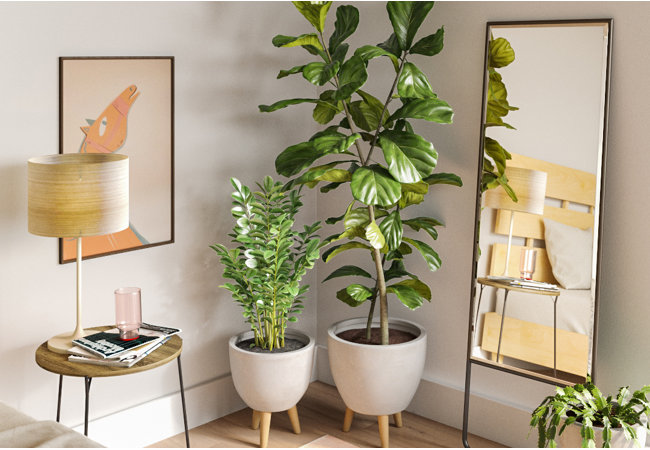 Create the illusion of space using mirrors in your small bedroom. One floor-length mirror can make your room feel more open, while wall mirrors free up floor space and provide the same illusion. As an added bonus, mirrors reflect natural light, making them ideal for small bedrooms with only one window.
3. Use Vertical Space to Your Advantage**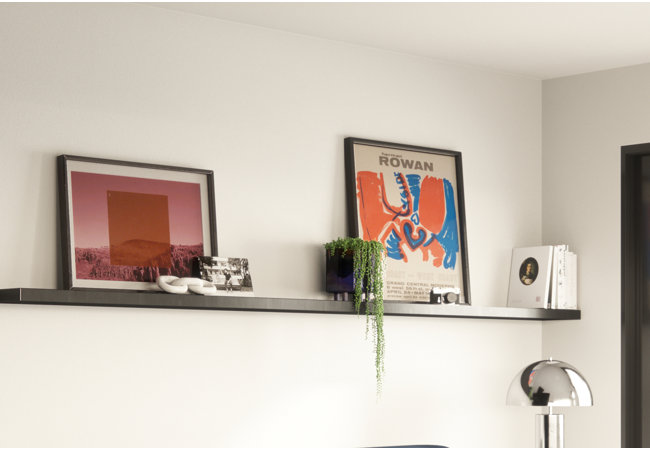 Take control of your storage space by going vertical. In a small bedroom, wall space provides ample opportunities for shelving and decor. Wall shelves can act as storage for your ever-growing houseplant collection, your favourite books or artwork.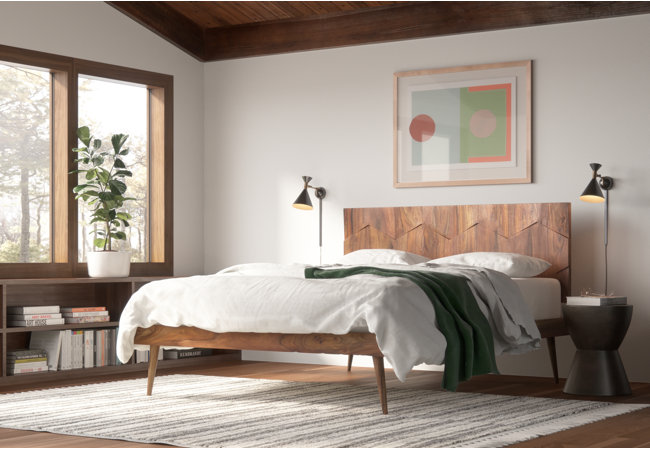 The right storage methods help you reduce clutter in your small bedroom while offering multipurpose solutions to limited space. A low-resting bookshelf positioned against a window provides interest, adds storage, and doesn't compromise natural light. Similarly, storage benches and storage ottomans add extra seating to your small bedroom while doubling as storage containers.
5. Use Creative Alternatives to Maximise Open Space**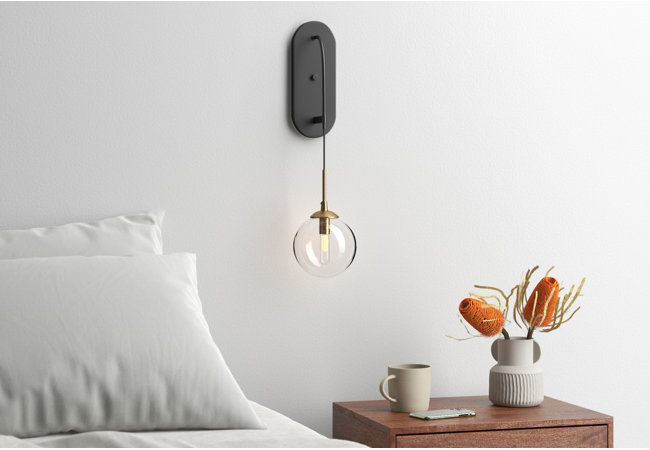 Conquer your small bedroom by using creative hacks to increase open space and functionality. This includes placing that dresser of yours inside your closet (if there's room, of course), going with wall sconces or ceiling lights to free up floor and shelf space, or hanging window curtains an inch or two below the ceiling to draw the eye upward – making your room feel more spacious.
6. Keep Things Light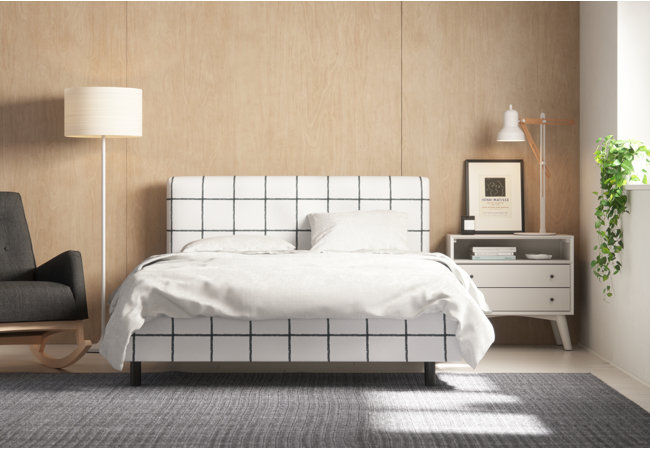 When deciding how to arrange a small bedroom, you should consider which colour palettes bring in more light and make the room look larger. Shades of white, cream, beige, light pink, taupe or any soft shade will do. Use one or more of these colours to brighten the walls, bedding, furniture or decor to elevate the large bedroom vibes you want.
7. Bring in Decor to Make a Statement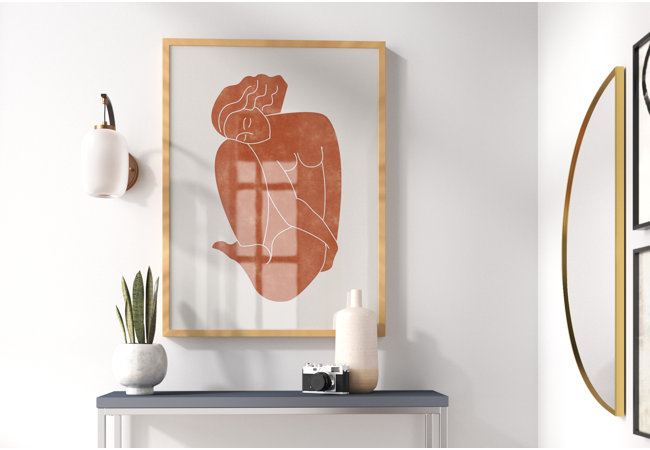 Just because you have a small bedroom doesn't mean you can't include decor and artwork that speaks to you. The right decor should bring life to your room while helping you maintain a bright and open space.
Tip: Select one piece of wall art to act as the focal point of your room's aesthetic and select similar accents to enhance the theme. For example, a hanging houseplant and soft green throw pillows will complement a tropical botanical print above your bed.
Let us know if you liked the post. That's the only way we can improve.